George A. Kantor

Research Professor

Artifical Intelligence (AI) Team
The control of dynamical systems becomes increasingly important as the era of robotics research dominated by quasi-static machines rapidly comes to a close. Similarly, the importance of state estimation grows as robotic applications require robots to function in larger, more complex environments. My research addresses both of these issues by focusing on the dual problems of controlling robotic mechanisms with non-trivial dynamics and perceiving the state of world through indirect measurements. My approach is both analytical and experimental: I use mathematics to understand the physical behavior of a given system and then use that understanding to create algorithms for control or estimation. I strive to develop new theoretical concepts and translate them into real-world implementations that solve problems such as balancing an unstable robot or estimating the location of an autonomous vehicle.
Oliver Kroemer

Assistant Professor

Artifical Intelligence (AI) Team
My research focuses on developing algorithms and representations to enable robots to learn versatile manipulation skills over time. The ability to learn skills and adapt manipulations to new situations will open up a wide range of new robot applications, including taking care of the elderly, maintaining parks and public places, and assisting in hazardous environments. I have developed methods for robots to learn about objects through physical interactions and improve their skills autonomously using reinforcement learning. I have also proposed representations for capturing various aspects of manipulations, e.g., contact states and motor primitives, to improve generalization between different scenarios and skills.  The ultimate goal of my research is to develop a life-long learning framework for robots to acquire manipulation skills.
Srinivasa Narasimhan
Professor
Interim Director of RI

Artifical Intelligence (AI) Team
My research focuses on the physics of computer vision and computer graphics. My projects highlight three main aspects of my research – the mathematical modeling of the interactions of light with materials and the atmosphere; the design of novel cameras and programmable lighting; and the development of algorithms for rendering and interpreting scene appearance. My research is motivated by applications in a wide range of fields including robotics, intelligent transportation, digital entertainment, remote sensing, underwater imaging and medical imaging.
Nancy Pollard

Professor, RI / CSD

Artifical Intelligence (AI) Team
I am interested in understanding physical interaction with the environment — how do we select and apply exactly the right forces to maneuver bulky and heavy objects, scramble over large rocks using both hands and feet, or use hand held tools? In robotics, a better understanding of these interaction forces can help us create more dexterous robots that can operate in an environment such as the home. In computer graphics, an understanding of interaction forces can help us to create more natural looking motion when a character climbs, performs athletic maneuvers, or manipulates objects.
One of my particular areas of interest in both robotics and graphics is to model convincing hand motion—a difficult task, as the hands have almost as many degrees of freedom as the rest of the body. I also have a specific interest in new techniques for evaluating perceived quality of human or humanoid motion.
David Wettergreen

Research Professor

Artifical Intelligence (AI) Team
My research focuses on robotic exploration: underwater, on the surface, and in air and space, and in the necessary ingredients of perception, planning, learning and control for robot autonomy.
My work spans conceptual and algorithm design through to field experimentation and results in mobile robots that explore the difficult, dangerous, and usually dirty places on Earth, in the service of scientific and technical investigations. Much of this work is relevant to ongoing and future space activities.
Katia Sycara
Edward Fredkin Research ProfessoR
Associate Director of Faculty

Artifical Intelligence (AI) Team
Software agents and robots ranging from autonomous vehicles to intelligent assistants have become commonplace.  We envision a future where this trend accelerates leading to large numbers of networked humans and robots working together for numerous applications ranging from manufacturing to environment exploration, crisis response and search and rescue. These multi-robot systems will be coordinating autonomously, and in many cases will be interacting with humans in varied ways and modalities. I am interested in both (a) Human Single- and Multi-Robot Teaming and (b) developing algorithms and techniques for Autonomous Multi-Robot Coordination.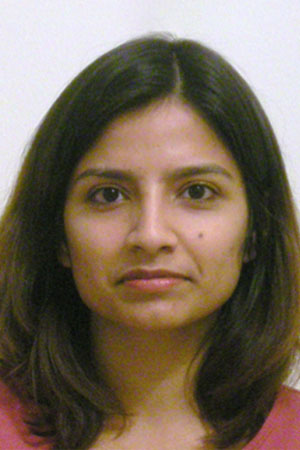 Aarti Singh

Associate Professor

Artifical Intelligence (AI) Team
My research goal is to understand the fundamental tradeoffs between two quantities; computational efficiency and statistical quality and to design algorithms that can learn and leverage inherent structure of data in the form of clusters, graphs, subspaces and manifolds to achieve such tradeoffs.
Additionally, I am investigating how these tradeoffs can be further improved by designing interactive algorithms that employ judicious choice of where, what and how data is acquired, stored and processed. The vision is to introduce a new paradigm of intelligent machine learning algorithms that learn continually via feedback and make high-level decisions in collaboration with humans, thus pushing the envelope of automated scientific and social discoveries.
Theresa Richards

Outreach Program Manager
Girls of Steel Robotics Club
Education & Outreach Team
Terry, a mentor for Girls of Steel Robotics since 2010 and FIRST® Robotics Program Coordinator at Carnegie Mellon University (CMU) since 2012, served seven years at The Ellis School where she integrated robotics in the classroom using the Hummingbird robotics kit. Experience with girls in all-girl environments, where all the leaders are girls, has provided a platform for her to observe effective ways to develop young leaders in STEM.